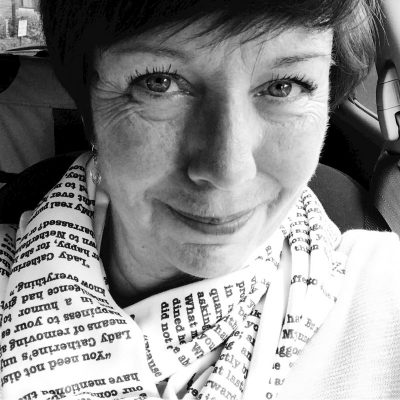 "Know before you go:" that's our philosophy with ELGL events. We're profiling our awesome attendees for #ELGL19 in Durham so you can connect with fellow attendees before the best local government conference in the world, held May 15-17, 2019 in Durham, NC. Register today!
---
Sharon Gavin
Communications Manager at City of Sammamish, WA
---
What is the most local government-y thing you have done on vacation? 
Took local transit to take a #CityHallSelfie
If I was booking the guests for the GovLove podcast, I would book…
Stephanie Schriock, the president of Emily's list
If you could only have wine OR chocolate for the rest of your life, which would you choose?
Chocolate, because you can eat chocolate and drive. It's messy, but it's doable.
What's one thing you want to do/see when you're in Durham?
I have never been to Durham, but I understand it's very pretty – perhaps rent a bike and ride to an art museum or gardens?
#ELGL19 will be a success in my book if this happens: 
When I return to work I can implement at least one practical idea to help increase diversity in my city's workforce.
Who is your mentor?
Paul Sitkoff at City of Orange is my mentor/co-conspirator. Early in my local gov career we worked together to get a petting zoo set up at Los Angeles' Union Station…and then escorted the animals aboard a train to go to the LA County Fair. Who wouldn't love working with a guy like that?
What's the most interesting thing you're working on right now?
Hiring a new City Manager.
What's your pet peeve?
It's a three-way tie:
Misplaced or unnecessary apostrophes
People who say Nu-CU-lar
Patriarchy
---
Other #ELGL19 Attendees: