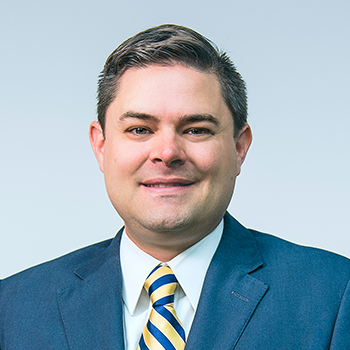 "Know before you go:" that's our philosophy with ELGL events. We're profiling our awesome attendees for #ELGL19 in Durham so you can connect with fellow attendees before the best local government conference in the world, held May 15-17, 2019 in Durham, NC. Register today!
---
James Wagner
Director of Finance and CFO at City of Tulsa, OK
---
What is the most local government-y thing you have done on vacation? 
I studied transportation planning in graduate school, so whenever I'm in a city, I always ride nearly every mode of public transportation and take videos of the traffic signal patterns.
If I was booking the guests for the GovLove podcast, I would book…
Neil Keliman. He is the co-author of A New City O/S and has inspired me to think differently about how we solve problems with citizens, not for them.
If you could only have wine OR chocolate for the rest of your life, which would you choose?
Wine.
What's one thing you want to do/see when you're in Durham?
I'd really like to explore the campus of Duke University.
#ELGL19 will be a success in my book if this happens: 
I'm able to spend some time with Leigh Tami and Kate Bender. I've admired their work in Cincinnati and Kansas City, but have yet to establish the kind of performance management program they have.
Who is your mentor?
Michael D. Meyer, a retired professor of Civil Engineering at Georgia Tech. He was my thesis advisor and continues to provide guidance in my professional career a decade later.
What's the most interesting thing you're working on right now?
We are working to re-think the way we do Animal Welfare.
What's your pet peeve?
People asking for more money for a new program or staff resource when they don't have a clear articulation of what success looks like or how to measure progress toward a goal.
---
Other #ELGL19 Attendees: