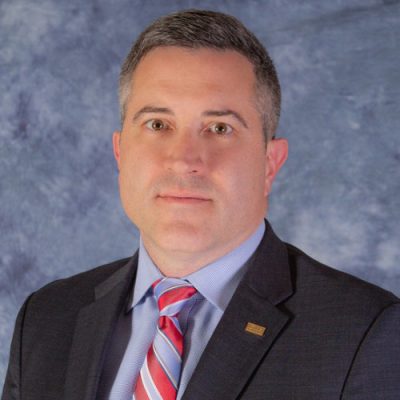 "Know before you go:" that's our philosophy with ELGL events. We're profiling our awesome attendees for #ELGL19 in Durham so you can connect with fellow attendees before the best local government conference in the world, held May 15-17, 2019 in Durham, NC. Register today!
---
Darrin Tangeman
City Manager at Woodland Park, CO
---
What is the most local government-y thing you have done on vacation? 
Critique a new yet deteriorating sidewalk in Boston for a lack of compaction testing.
If I was booking the guests for the GovLove podcast, I would book…
Henry Rollins
If you could only have wine OR chocolate for the rest of your life, which would you choose?
Tough one. I lived in Monterrey, California for several years, but dark chocolate would have to be my higher priority. Priorities change.
What's one thing you want to do/see when you're in Durham?
See a Durham Bulls baseball game while tasting the brews from Fullsteam and Ponysaurus breweries
#ELGL19 will be a success in my book if this happens: 
If we all walk away a little wiser and gain some new friends in local government
Who is your mentor?
I have many talented managers and leaders who I consider mentors. Every one of them provides a slightly different perspective that I value.
What's the most interesting thing you're working on right now?
Coaching and mentoring transitioning veterans who are seeking a second career in local government. It never gets old.
What's your pet peeve?
Self-appointed subject matter experts who like to reverse-engineer policy outcomes.
---
Other #ELGL19 Attendees: